Microsoft officially released the  Windows XP Service Pack 3 (SP3 in PC lingo) at the end of April 2008. It was the third and final Service Pack for Windows XP. Microsoft has turned its efforts towards supporting Vista
, their newest operating system. Microsoft will turn on the Automatic Update feature for Windows users June 10, to push SP3 along to millions of PCs worldwide.
You may wonder: how many machines around the world are currently running Windows XP? According to statistics delivered by Net Applications, XP had dropped to a share of just 78.37 per cent back in November 2007, from 85.02 per cent back in January of the same year. Since Net Applications' network contains almost half a million websites, it is able to track data that tell it what operating systems are being used by the computers accessing those same sites daily.
The most common question most users have is: what exactly does SP3 contain? The SP3 Overview of Windows XP Service Pack 3 has the usual Microsoft hype, mentioning as expected that Vista
is better than XP. Once past that, it is possible to dig into the actual features of SP3, including updates to old items and a few new features added for the release of SP3.
Getting down to the details, the first major point is that SP3 does not include Internet Explorer 7, though it contains patches for both IE6 and IE7. Users of IE6 will have to download IE7 separately in order to install it on their XP systems. For those already using alternate web browsers such as Firefox or Opera, this is not a major issue.
One of the few new features included in SP3 is Network Access Protection, designed mainly for networks using Windows Server 2008. Here's what Microsoft has to say about NAP in SP3:
"Using NAP, you can create customized health policies to validate computer health before allowing access or communication; automatically update compliant computers to ensure ongoing compliance; and optionally confine non compliant computers to a restricted network until they become compliant."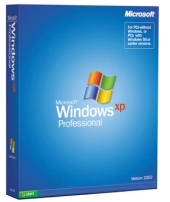 In essence then, NAP is a boon to network administrators, helping to keep their rowdy collection of computers in line with their company's policies. In this era of privacy concerns, it's nice to see Microsoft giving administrators another useful tool.
A major feature update is the inclusion of WPA2 support, allowing XP
users to have the highest currently-available level of WiFi protection for their networks. This supports the 802.11i standard, depending on the hardware (and related drivers) you have connected.
Other features new to SP3 include Black Hole Router protection (data packets are silently discarded in an improper fashion) as well as a much more descriptive Security Options Tab in the Control Panel. This new security feature will allow Administrators and general users both to configure their security settings more easily, with less confusion than in the past, where too-brief descriptions often left users wondering what exactly they were changing.
Overall, it seems SP3 is worth installing for anyone who uses a network to share data. For those who are looking for general improvements to their systems, XP SP3 doesn't look like it offers much at all in the way of those. Instead, it focuses on improving the security of XP while adding a few new useful features that were lacking, as well as some updates.
Anyone who desires to jump to the next OS level should seriously consider installing Vista
. It is the next-generation OS for Windows, after all. Those who desire to keep their XP machines may consider making their system dual-bootable. That would give them the best of both worlds – with a little effort. Otherwise, leave SP3 for the power users and network administrators, as it contains very little for the average user.
A caveat though: at the time this article was written, some users were reporting problems installing SP3 on some OEM PCs (such as Hewlett-Packard) containing processors from AMD (Advanced Micro Devices). These issues included endless reboots, as well as being unable to boot into Safe Mode.