Many of us, when we're on the road, carry our laptops along. Quite often, we need to connect to the rest of the world even while we're far away from any potential link to it. That's when we start looking for a place that would offer us wire of cable connections. Sure, many hotels now offer high-speed connections in their rooms, and there are Internet cafes galore, but what if we had this wonderful idea and need to let the office know right away, even though we're lost somewhere in the airport? That's when we use thin air. Scientifically speaking, it's called wireless connection.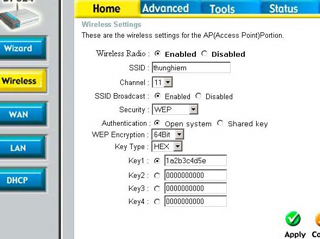 While we like to think we're much safer using a telephone company's high-speed access or a cable company's connection, most of us are quite aware that anyone – all the way from God to a crook – can listen in while we're tapping away on our keyboard.
And that's where wireless security comes in.
Andy Walker and Sean Carruthers explain the difference between the basic security, a.k.a. WEP, and the more sophisticated WPA system.
For the uninitiated, WEP stands for Web Equivalent Privacy (some say it stands for Web Encryption Privacy, but that's a water-cooler debate topic), while WPA means WiFi Protected Access.
Setting up either is not as difficult, and that's what Labrats' episode #1 is all about.
Looking to setup a wireless home network, consider the following Dlink Wireless Router
, Dlink Wireless PCI Card
, and Dlink Wireless Notebook Card
.