Before the Apple TV gadget came along you could push video content from your PC to your TV, but now you can do it in either Windows or MacOS environments.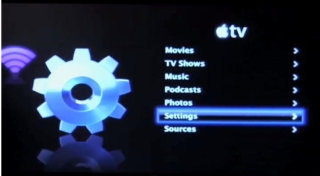 All you need is a copy of Apple's iTunes program (free from Apple.com)on your computer and the Apple TV device. It allows you to stream iTunes audio and video content to your television from your computer.
In this episode of the video podcast Lab Rats, hosts Andy Walker and Sean Carruthers show you how it works.