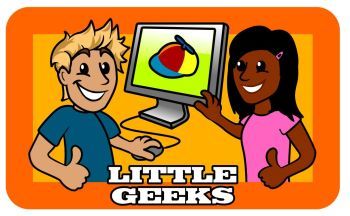 Dear Technology Lovers:
My name is Andy Walker and I am a technology journalist, TV personality and author. I also founded the website TechnologyTips.com.
I've decide it's time for me to start giving back because I have received so much from technology and the technology community in my life and career.
So I want to tell you about an amazing good works project that I am embarking upon called Little Geeks. I am hoping you'll be inspired by it and help me realize the project.
What is Little Geeks?
Little Geeks is an opportunity to change an underprivileged child's life with the gift of your old computer.
A friend recently told me he has a room full of slightly old laptops sitting in the back room of his office. These computers could change the lives of dozens of children. But if only there was an easy way to get them out of that backroom and into the hands of deserving little geeks.
So I have figured out a way to make it easy to donate a computer, put it to good use and at the same time keep the technology out of landfill.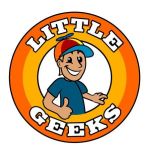 How it works
Computer donors (Donor Geeks) get to pick their Little Geek (or have them selected automatically) on the web site littlegeeks.org — think of this as adopting a little geek — and giving them your computer through a tech savvy enabler (Big Geeks). The Big Geeks are the techies in the middle, that prep a Donor Geek's computer for a Little Geek. If you are in the Greater Toronto Area and would like to be a Big Geek let me know by send an email with your name and contact info to:
This matching can all be done on the web by postal code. And people and kids (with permission of their parents) can sign up on the web as a Donor Geek, Big Geek, or Little Geek. Kids will submit their stories and request for computers at school or the library, but contact will be made through their parents.
Why am I doing this?
I have had an amazing life and career as a TV host, web entrepeneur and author. And it all started with a computer my Dad gave me in my first year of university back in the days when they were expensive and a luxury.
Computers have changed my life. And I am sure they have changed yours. They can open doors and educate. The are an enabler and an equalizer. And they can bring the world to you. Everyone should have this opportunity.
I want to guarantee that. My plan is to get the littlgeeks.org web site up by November 11 to start so we can catch the holiday season when thousands of people replace their computers.
The goal
Our goal is modest. By Feb. 13, 2007 we want to have 500 donated and refurbished computers with great useful software in working order in the hands of 500 children. If that works, we'll take it nationally and internationally
There are programs like this out there, but none are focused on giving a computer to a little geek in your own community. As a donor you'll also have an opportunity to hear about the impact your donation will have on the recipient little geek. We hope the little geeks will stay in touch via email through the littlegeeks.org website.
How you can help
To realize this great project, we need your help. We are looking for a some key volunteers to get started as follows. If you are interested or know someone who might be please make contact with me. Contact info below.
Advisory Board
We are currently building the advisory board from celebs, politicians, community leaders and influentials. If you can open doors for us, we'd like you on our board. Currently, Citytv reporter and New Media specialist Amber MacArthur, and podcaster and political insider Frank Linhares sit on the board with me.
Production team
We need the following key volunteers to launch Little Geeks:
Project director – This is the person who runs the show, hits deadlines etc. Staff reports to him or her. Director is responsible to the board.
Project assistant director – Helps director and may take on director role if director steps down at some future date. Does a bit of everything. Makes things happen. Is the ultimate diplomat and influencer inside little geeks! If you have been an office manager in your life then this role is for you. Fills in for other roles as needed.
Fundraising director – Set us up as a registered charity. Works with the board to raise funds. This project will need money to realize its goals.
Web development director – Coordinates design and functionality of the littlegeeks.org web site with a design team and programmers – may liase with an outside web development co.
Marketing/PR director – Writes press releases, coordinates with the press, and make media calls and does other community outreach work, works with outside agency
Little Geeks coordinator – Helps sign up eligible recipients
Big Geeks coordinator – Need a former CIO or IT guru with management skills (or who wants to learn management skills) to run the Big Geeks program – BGs are the people who receive and prep the computers for the Little Geeks.
Donor geeks coordinator – Helps computer donors get registered and coordinates their donation being picked up and dropped off.
Facilities Director – Runs the premises where we receive and rebuild the computers and ship them out. Schedules Big Geeks (could also double as BG coordinator)
Corporate liaison — Procures donated software and hardware from corporations for the cleaned up computers
Corporate help
We need the following assistance from the corporate world:
A web development house (or team) to take on the design and hosting of LittleGeeks.org
Office space in Toronto for our Big Geek team to to receive and prep the machines for our Little Geeks
Help from a courier or shipping company to get gear into and out of our production environment.
A PR agency to take on the marketing of Little Geeks
a committment to provide 500 internet connections for Little Geeks homes for 2 years
What you can do to get started? Contact me!
If you are keen, let me know by emailing me with the subject line I can help Little Geeks at or call me directly at 416-255-5688.
If you just want to be kept tuned into our progress, just put subscribe to Little Geeks and I will put you on my Little Geeks mailing list and keep you posted.
Here's our slogan — Little Geeks: Reboot a kid's life with your computer!
Looking forward to hearing from you!
-Andy Walker
Founder, Little Geeks
Reboot a kid's life with your computer!
LittleGeeks.org
+1-416-255-5688