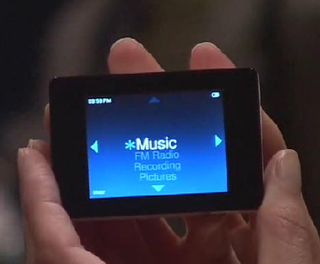 A tablet version of a PC is the smallest gadget to run the full version of Windows
XP. How can it be? Guess what, it's just a case of software emulating hardware, so you don't need all those many chips and wires and whatnot to make it work.
A new version of connectivity that increases the width of the band rather than going for more power. The result? More speed.
You can play music all over your house, and you can play the same song in 32 rooms or 32 different songs, another gadget that techno-crazy people simply MUST have.
A multimedia player the size of match box … no wonder Andy and Sean were overwhelmed.
And that was just Day One!