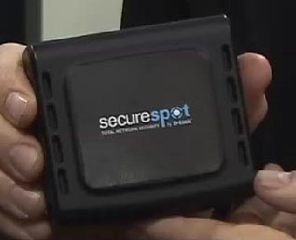 Intel has come up with a new notebook processor called Centrino Duo
. It's so new, its chipset, its processor and its wireless component are all brand new. The result is improvement that Intel claims spells about 70 per cent better performance over its predecessors. What does it mean for the customer? Reduced battery requirements, for starters. And, of course, more capabilities.
Meanwhile, D-Link has come up with a gadget called SecureSpot
. It's a security device that handles up to four PCs. Basically, it does everything, from preventing identity theft all the way to making sure that your children don't get into bad computer habits such as talking to strangers or – Heaven forbid – downloading stuff from hard-porn sites.
Creative Zen Vision:M can hold up to 120 hours of video and audio and it fits into the palm of your hand. You can run four hours of video on one battery charge, but if you play music only, your battery life leaps all the way up to a dozen of hours.
And then there's the TV that's WiFi-enabled. It lets people pull downloaded files off their computers and show them on a pretty huge screen of a television set. No need for complex wiring, routers and other such paraphernalia. And never mind that you can access the Web, too.