Reviewer's Rating of Norton AntiVirus 2007: 1 out of 5

Overview:
Norton AntiVirus 2007 is a Windows antivirus application that scans your computer for viruses. It works to help protect your system from becoming infected with malware that could wreak havoc on your operating system, files, data, etc. While in use, it can also scan your e-mail messages and attachments for viruses.
If you are looking for an antivirus application that also has anti-spyware and instant messenger protection, then Symantec's Norton AntiVirus 2007 might be the solution for you.
Pros of Norton AntiVirus 2007:
A program that has been around since 1990. One report indicates that 100 million people have used Norton AntiVirus since it was first introduced. No longer just an antivirus application, it also has anti-spyware components, worm protection, and it even warned me when I temporarily disabled my third-party firewall.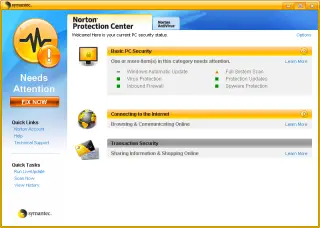 It will update your virus signatures automatically every twenty four hours.
Cons of Norton AntiVirus 2007:
Where do I start? When installing, my computer locked up and froze, forcing me to restart it. Once up and running again, updating the application took over 10 minutes. When doing a system scan, CPU cycles and system RAM usage were low, HOWEVER, the application itself was a major drain on the CPU and RAM, too. Calling this application a resource hog is being generous, I think. Trying to change any settings was difficult and not intuitive in the least. Turning off the worm blocker causes the system tray icon for Norton to flash constantly. That's annoying, too. When powering on my computer, it took an additional two minutes for the operating system to load. It is no longer a true antivirus application. That, I believe, contributes to the increased RAM and CPU drain. A complete system virus scan took over an hour with a 15Gb hard disk drive. I could go on an on. One last thought: the application added a start menu item promoting other Symantec products – thumbs down on that.
Comments: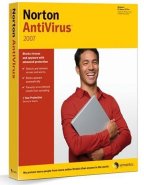 Used to be an outstanding stand-alone antivirus application a few years ago. This version does not earn that distinction with me. It is too bloated, resource-hungry and still does not uninstall cleanly. Two thumbs down.
Price: US$36.99
Related TechnologyTips Articles:
Similar Applications:
Additional Resources: